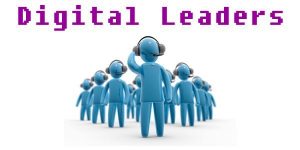 We are introducing Digital Leaders across the school. One Digital Leader will be chosen per class and they will have various responsibilities including being a technical expert within their class and helping their peers to use digital technology. They will also be responsible for ensuring that the iPads are charged and looked after carefully. The Digital Leaders will be required to attend regular lunchtime meetings with all the other Digital Leaders where they will learn their responsibilities and be taught how to use apps more confidently as well as learning to use new apps which they can then show their class.
Interested children will be asked to apply for the role by filling in an application form. This process will start to give them awareness of the real world of work and how you have to apply and interview for a job.
The children have had an assembly to introduce them to what being a digital leader will involve and have brought home an application form if they are interested. Please talk about the role with your child and help them to fill in the application form if they would like to apply. It needs to be returned to your child's teacher by Friday 13th October.
If you have any questions, please contact Mrs Karia.